Manuscript Submission
Submit by Open Journal System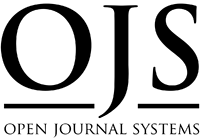 Submit your article by OJS (Open Journal System) - link: JMEE Open Journal System.
You will need to log into the journal web site or create a personal account to make a submission (Register or Login button on the top left). More information in user guide.
Alternatives:
By e-mail - Authors can submit manuscript to the Journal of Mechanical and Energy Engineering (JMEE) using email address jmee.submit@tu.koszalin.pl.