For Reviewers
Articles that are submitted to the Journal of Mechanical and Energy Engineering are reviewed by Editorial Board members as well as by other highly qualified researchers in the subject area of the article. The choice of reviewers for each article is done by one of the Editors, and the contact with the reviewers is then managed by them.
Review by Open Journal System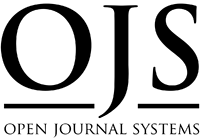 Review should be made with use the Open Journal System (JMEE Open Journal System).
The Reviewer is invited by email to review a submission, which includes its title and abstract, as well as the journal's URL and a username and password for the Reviewer to use to enter the journal.
Alternatives:
The JMEE review form can be download here: JMEE review form (: MS Word, 78 kB).
---